Deciding your freelance rates can be one of the most challenging decisions to make when getting started as a freelancer. How much do you charge? How much is too much? Could I be charging more?
Charge too much, and you may lose clients. Charge too little, and you may not be able to make a living wage.
Some resources will give you a specific formula to calculate the exact rate you should charge. Some get in-depth and personal about your money goals. Others draw from market value.
With money often being this taboo topic of conversation, naturally, we're talking about it. We've pulled from previous interviews to show just how many different answers there are to deciding your freelancing rates.
How Do You Decide Your Rates?
1. Kate Siber: Freelance Journalist and Author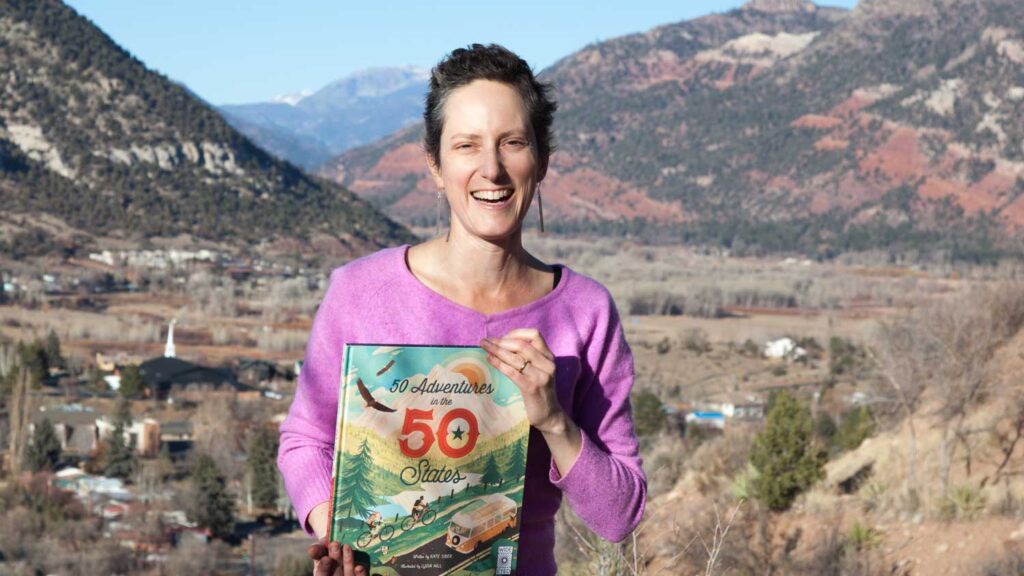 About Kate: Kate started freelancing full-time in 2005 and never looked back. She's written for a variety of different publications including National Geographic Traveler, Outside, and New York Times and published three books.
Her Answer:
Generally I'm not the one deciding rates. Publications decide their rates and I decide whether I want to work for them. And if someone comes to me with an assignment, they tell me the fee on offer and I either say yes or no. Generally I try not to work for under $1/word but it depends. So it's more of a choice as to which work to pursue and take than a blanket "here are my rates."
2. Ryan Tuttle: Freelance Commercial and Editorial Photographer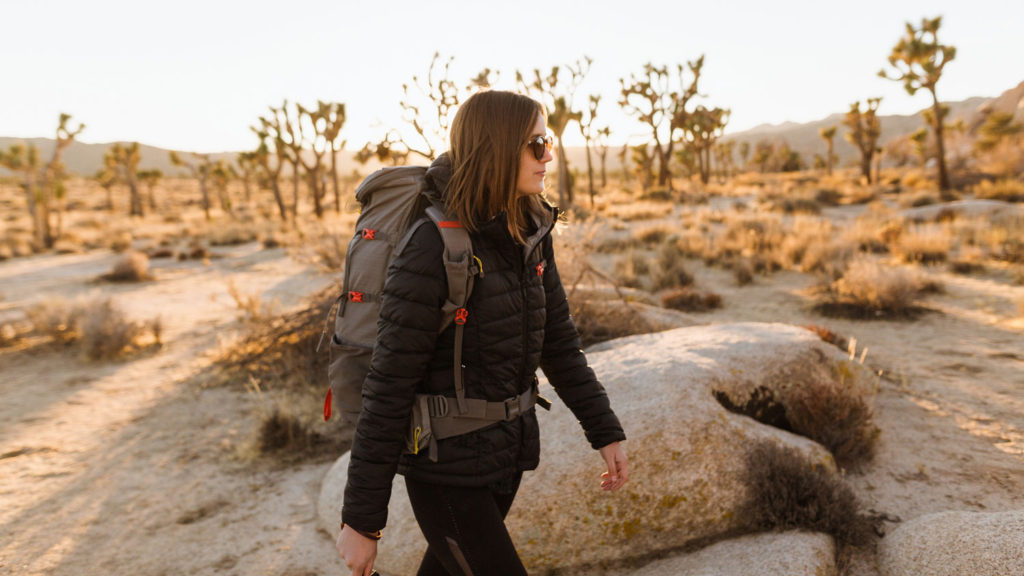 About: Freelance photographer, rock climber, guitarist, drummer, and proud owner of the Tuttle Shuttle – a tiny house she designed herself, Ryan has been freelancing for outdoor brands and publications since 2015.
Her Answer:
It really comes down to time and licensing. How much time but not only hours, like mental energy I have to put towards something [too]. When I was first starting out, I totally underestimated that section of it.
I give absolutely everything to each client and job, and it's important to charge for that time and energy. And I don't think I fully grasped that when I was first starting out.
So my first question for the client is always what is the goal with this project? What will these photos be used for? What is the licensing agreement? Is there travel involved? Does the client want me to produce this myself or will we have a crew? And then I'm able to piece together how much time is involved and what is needed to make it a successful shoot.
3. Megan Michelson: Freelance Writer and Editor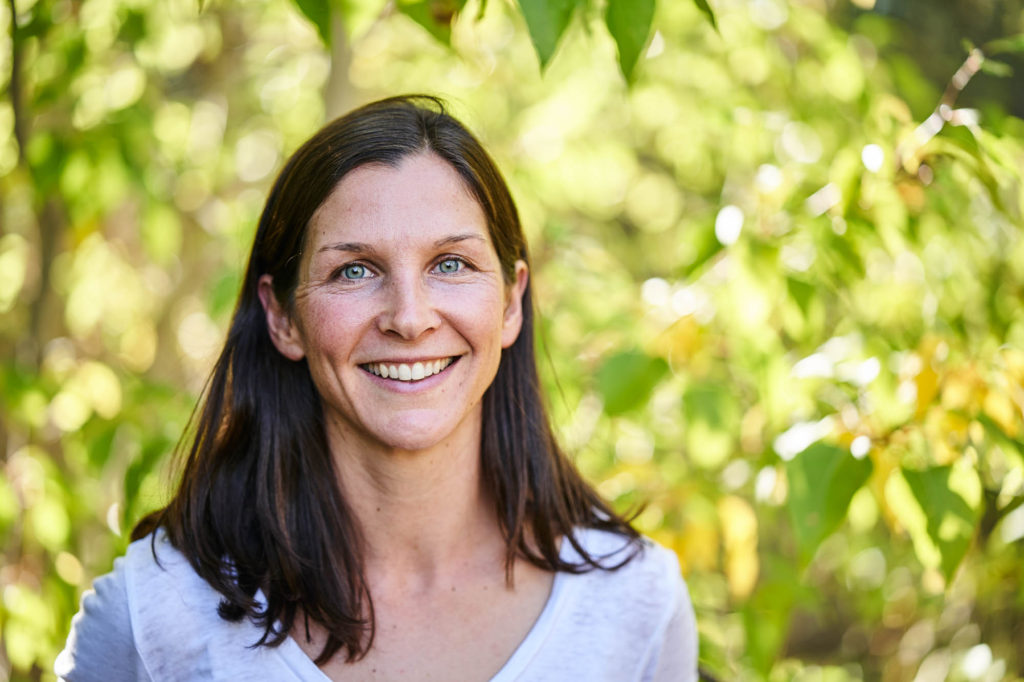 About: A freelance writer and editor for 13 years, Megan covers all things outdoors for publications like Outside, Backcountry, San Francisco Chronicle, and many others.
Her Answer:
Most magazines and publications I work for have set rates that are non-negotiable. I try to work for places that offer at least somewhere in the vicinity of $1/word, but I definitely take jobs that pay less than that, too. When I'm doing copywriting, I do usually set my own hourly rate or come up with a project-based fee, which I determine based on how many hours I think the project will take me. I try to aim for somewhere in the $65-$75/hour rate, if possible, for those types of jobs.
4. Shandi Kano: Freelance Creative Producer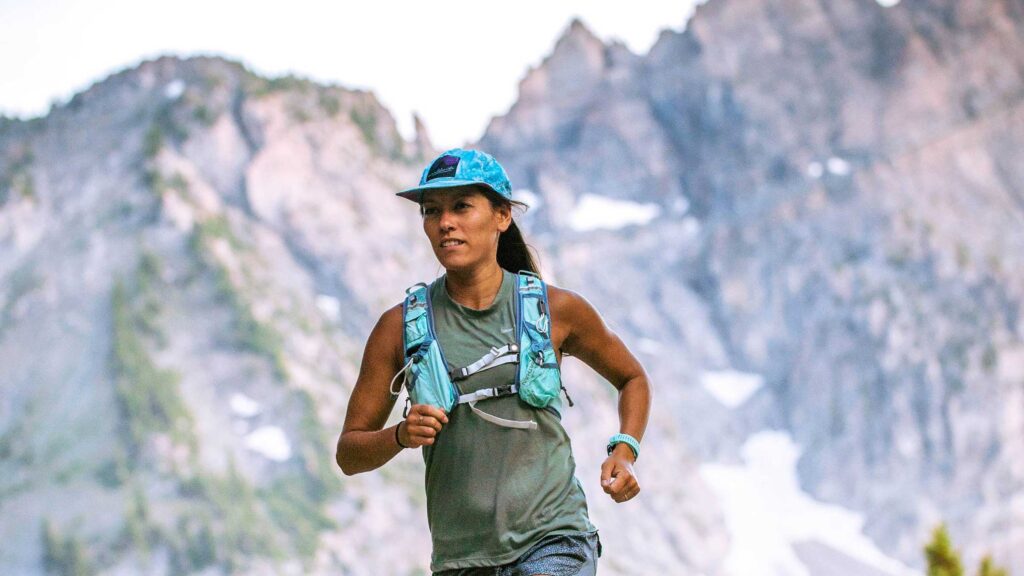 About: Shandi is an award-winning producer with over 16 years of experience in the outdoor and sports production realm. She's also a runner and snowboarder and has been freelancing for almost 10 years.
Her Answer:
In production, the rates are usually decided for you, because there are just standard fees for certain things, but there is a scale. There's usually a beginning and end of that scale per position.
You can change those rates based on your experience and people's perception of your worth. As you continue to work within relationships and build them up year after year, it's easier to start justifying different costs.
5. Elena Vivaldo: Scuba Diving SEO Copywriter and Content Writer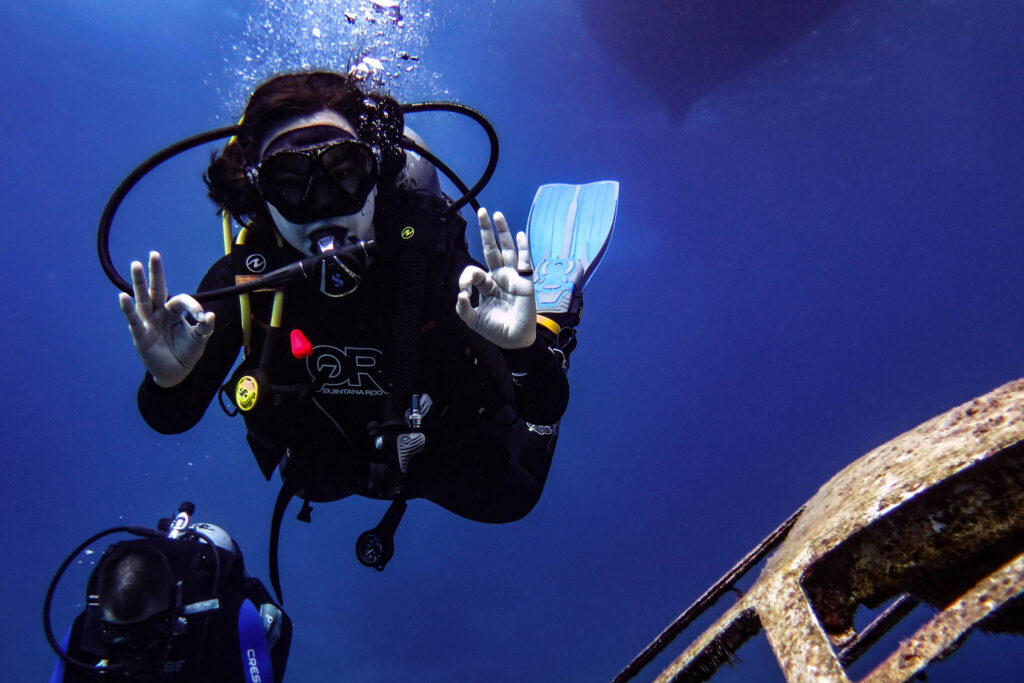 About: Elena is a UK-based SEO copywriter specializing in the scuba diving industry. Before freelancing, she was a diving instructor around the world. She's been freelancing since 2017.
Her Answer:
I have a standard rate card, which I consult whenever a client asks me for a quote. Depending on the project, time and research involved, I adjust my standard rate.
Having a rate card stops me from second-guessing myself before hitting the "send" button.
6. Bryn Merrell: Artist and Illustrator
About: Bryn is an independent artist based in Tahoe City, California. She creates stunning watercolors, graphic designs, and other forms of visual art with a funky, outdoors focus and has been since 2017.
Her Answer:
That's probably a struggle I will be dealing with for the rest of my career. Pricing is honestly the hardest thing and I don't think I've even found a formula yet.
It always seems like a double edged sword. If you price your paintings too cheap, it weakens the value of them and your work and effort. But on the flip side, I don't want to exclude who I can sell paintings and prints to and I do want it to be accessible for the general public.
Generally, when I finish a piece, I ask how quickly was I able to do it? What's the quality of paper that I had? How much creative time went into it beforehand in doing research and sketching, along with the painting?
For example, let's say one piece took a combined 15 hours. I always take into consideration if I had a creative block one day, so I really only painted for two hours, but technically I spent the whole day on it. So even though you're only painting for a combined 15 hours, you really probably spent 35 hours on the whole piece itself.
And it's difficult too, when you take into consideration photographing the piece, putting it online, writing a description, answering emails about it, shipping it. So much time and effort is put into it, I'm trying to be more conscious of paying myself for those hours that I put into pre and post production.
7. Becky Jensen: Freelance Writer and Podcast Contributor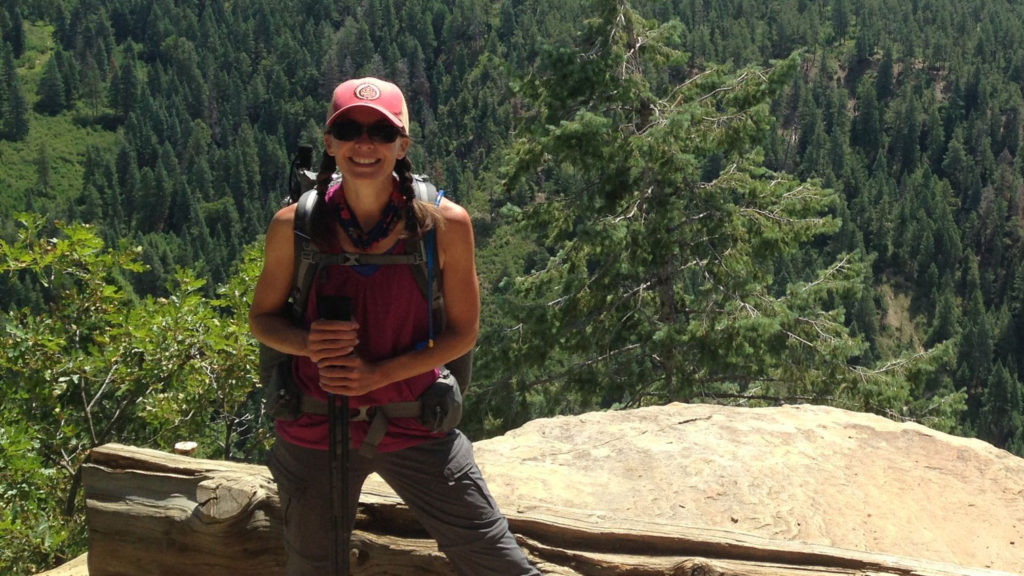 About: With over 14 years of experience as a freelancer, Becky is a "copywriting workhorse" covering all different topics and more recently developing her own voice in the outdoors since spending five weeks hiking the Colorado Trail in 2016.
Her Answer:
I research hourly and per-word rates for our industry. I talk to peers. My current rate is $100/hour, or $1/word.
8. Justine Mulliez: Life and Business Coach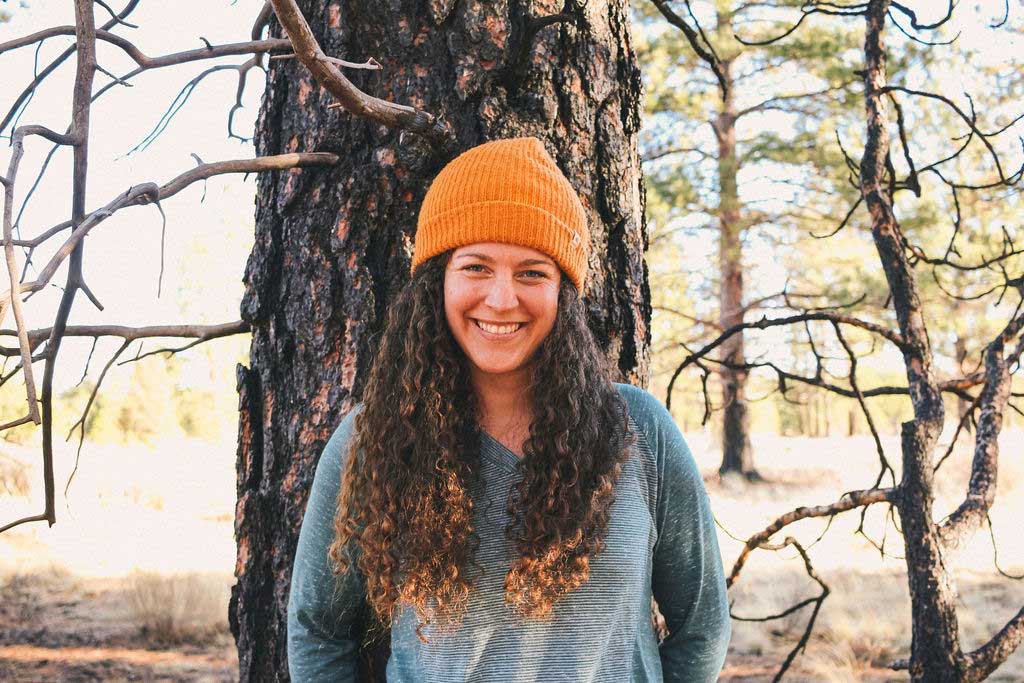 About: Justine was a freelance event and media producer for 8 years and now has her own small business as a Certified Professional Co-Active Coach. She's been coaching freelancers and other small business owners since 2019.
Her Answer:
First, I ask, what version of me is deciding on this rate? Is it the fearful me? Or is this the powerful me? Because they have two different rates. And I want to make sure that it's the powerful me that's deciding my rate.
Then it's doing research and seeing what a typical rate is for somebody doing similar work to me because I think information is power. And then it's also my target market. Can the people that I want to work with afford my rate? Where does it sit on their list of priorities in terms of how they spend their money?
Then the last question is, does it feel good?
Read Justine's full interview.
9. Marquis Matson: SEO Analyst and Copywriter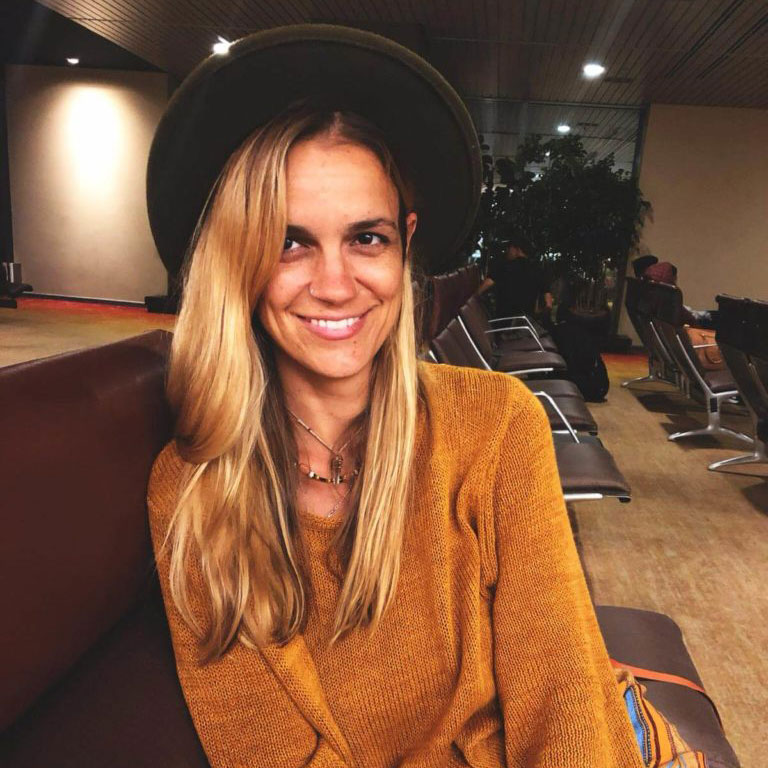 About: With 8+ years of experience freelancing, Marquis spends her time traveling the world and helping her clients rank in Google. Her clients are primarily in eCommerce spanning all different industries including travel and yoga.
Her Answer:
I started out asking for $500 a month, which is absurd but it was mainly because I just wanted to be able to practice on someone's website and then see what that was like and that's where I started to learn about what makes a good client what makes a bad site and one that's going to pay $500 for SEO is not going to be a good client.
And then I just slowly raised it by $500 dollars every time I got a new client just to see how far I could go. Then I just started making it up arbitrarily honestly.
I saw an industry report where the average SEO charges $2,500 a month so I thought that was just a pretty good standard to go by and then yeah nobody's really questioning me with it they're just like yeah okay.
10. Brigid Mander: Writer and Skier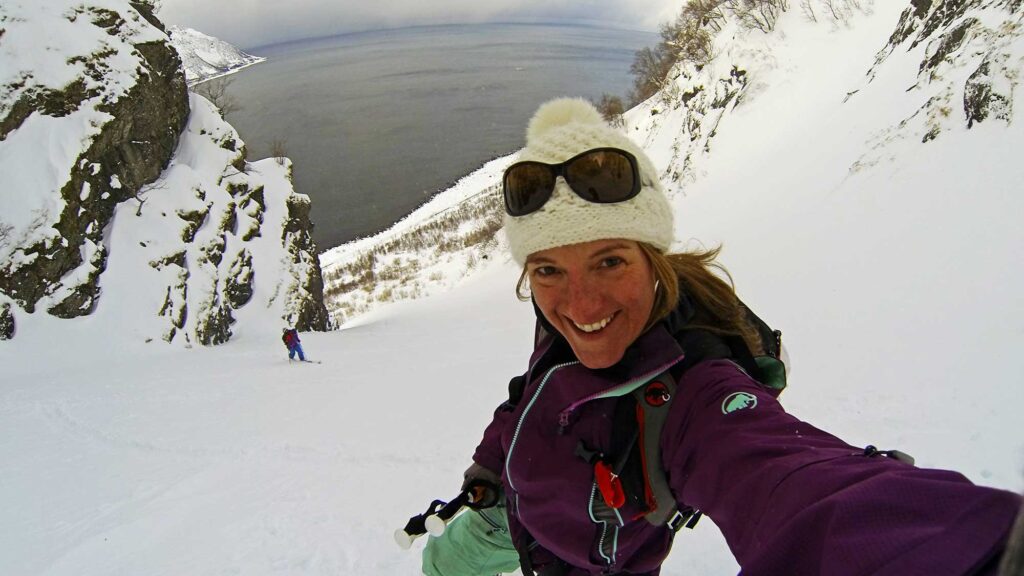 About: Brigid began freelancing in 2012 with no experience in journalism but with 6 years of experience ski bumming. She now writes about travel, outdoor adventure, and the environment for a wide variety of publications.
Her Answer:
I usually just go with what a publication offers and if their rate is too low, I just don't work for them. Sometimes I will ask a magazine to pay me more if it's a really complicated story or it's going to take a long time and that's actually always been a successful ask.
A lot of these are lessons from The Wall Street Journal. For example, they know when a story is really complicated and difficult and 60% of the time, they beat me to it and they'll say, we'll pay you this much more.
Other times, if it's becoming more time-consuming, I'll ask I can I invoice for X amount more? They always say yes. I've successfully done that with magazines a couple times as well.
11. Johanna Flashman: Freelance Writer and SEO Strategist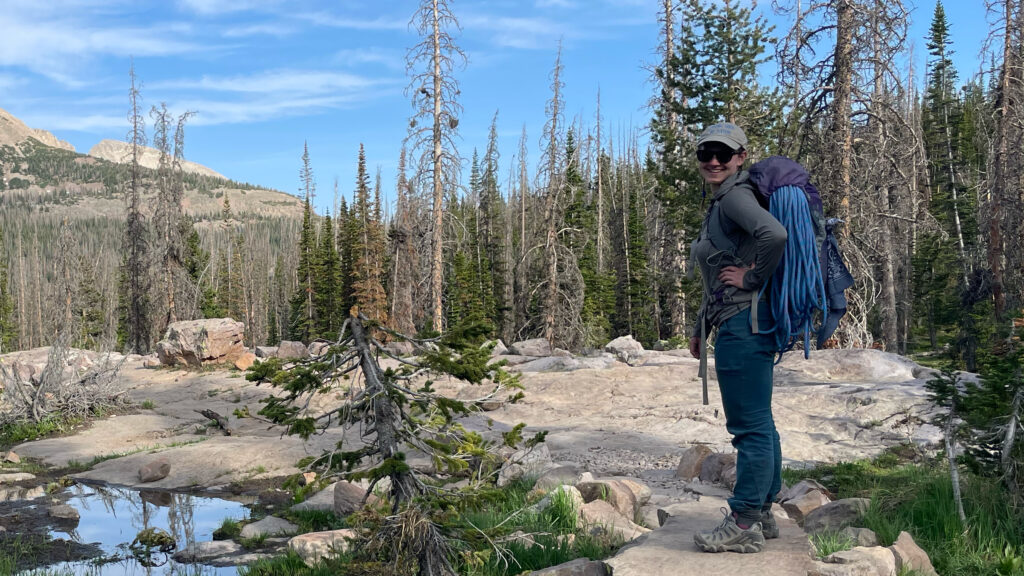 About: Founder and one-woman-show behind The Freelance Outdoorswoman, Johanna has been freelancing since 2019 trying many different pathways including journalism, copywriting, photography, website design, SEO (search engine optimization) marketing, and most recently, writing a guidebook.
Her Answer:
My rates are based on a mix of previous experience for what I've charged on similar projects, what I'm offered, and how much it would break down to an hourly rate. Generally, I'm looking at how much I really need to pay bills and meet my salary goals for the year/month. Plus, I research how much other people are charging for similar work.
This all changes with a book project though because most of the pay will come once the book is published and getting sold.
Read all of Johanna's answers.
12. Julie Brown: Journalist and Editor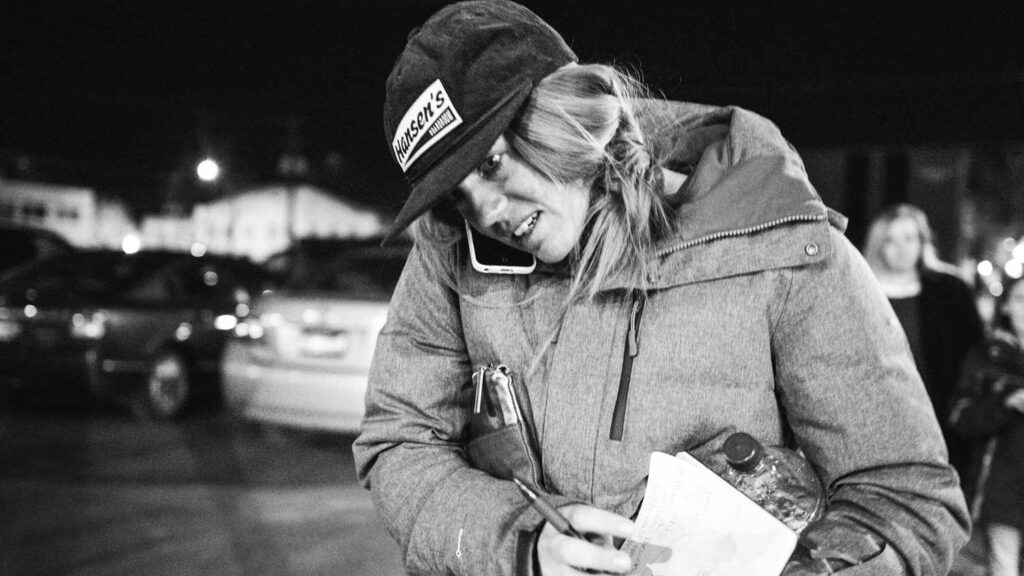 About: Julie started freelancing in the summer of 2018 with over a decade of experience in reporting and journalism. She's had three different contributing editor positions and written for numerous outdoor publications.
Her Answer:
My rates really vary. I have an internal hourly rate that I have to stick to and that helps me decide whether or not I can take an assignment. I know about how long different types of stories take me and from that, I can decide what the rate turns into hourly. If it lines up then I can take it, but if it's too low, that's an easy way to say no.
That said, there's different reasons for taking different projects. Like if you're getting work with a new publication that has a whole lot of prestige and reputation or has been a publication you've been wanting to work for for a long time, then I'm more inclined to accept a lower rate.